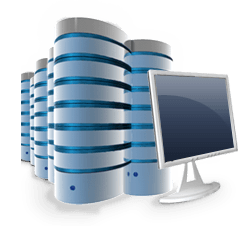 Tried and Tested Software.
Authorised software means 'line of business' or custom applications, that our customers are already using in Hosted Desktop. These apps weren't designed for the Cloud… but that didn't stop us putting them there!
Instead of the current method of purchasing software applications, locally installed on a server, your applications are now instantly secure and available, 24 hours a day, from any location via the internet. With no upfront software application cost, you simply pay a monthly fee per application, per user.
Adobe Acrobat
Professional

Acrobat Professional enables you to create, edit and share professional PDF files.
Atlas Solutions
Advertising

Altas makes buying and selling media simpler, smarter and more cost effective.
Autodesk DWG
TrueView

DWG TrueView enables you to view .dwg and DXF™ files, just as you would in AutoCAD.
Autopilot
MySatNav

Connecting businesses with customers using location-based technology.
Bentley
HevaCOMP

Comprehensive software solutions for construction and infrastructure.
Bond International
Ezaccess

Leader in staffing software for recruitment consultancies and HR departments.
Chaddleworth
Art Foleo

Asset management tool for valuable and diverse art collections.
CM 2000
Call Confirm Live

Home care monitoring solution providing accurate, real-time care visit data.
Coldhabour
Charge and Pay

Care industry operational management solutions managing income and payments.
Daxtra
Candidate Capture
Fully automate resume acquisition, resume processing, de-duplication and data-entry.
Edgebyte
Lawbyte

Comprehensive software solutions for construction and infrastructure.
Farmplan
FBM

Helps agriculture with legislative record keeping and cross compliance requirements.
Fidessa
Financial

Manage investment lifecycle, making it easier to select assets and track your portfolio.
Intuit
QuickBooks

Organize your finances, create tax records, and save time tracking your sales & expenses.
MaxHIre
MaxHIre CRM
Track every activity, phone call and email; see the entire relationship in one spot.
Oracle
Crystal Ball

Spreadsheet application for predictive modeling, forecasting, simulation, and optimization.
Pitney Bowes
MapInfo

Free viewer which lets you share location intelligence with clients and co-workers.
RightNow
CRM

Cutting edge customer experience management and customer service.
Sage
Line 50 / Line 200

Helps you to process your employees' payroll payments with ease and at a low cost.
Thesaurus
Payroll Manager

Automate processes involved in the financial administration of your company's employees.
Request a Demo now!
Are you ready for the Cloud? Want to see how it works? No problem! See the Hosted Desktop in action now! Click here and complete the contact form to request your FREE DEMO today! You'll be left wondering why you didn't do it sooner!